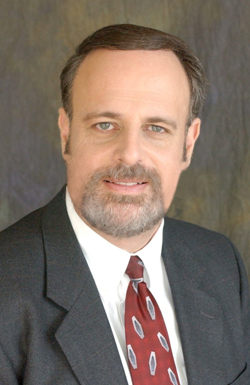 About
A lifelong Los Angeles resident, Scott Barer brings a practical, common sense, real world perspective to his practice gained from his experience in the television news industry. He served as CNN's first Assignment Manager in Los Angeles, and then moved to KTLA News where he was the Manager of News Operations. In those positions, he gained hands-on experience managing people in the challenging broadcasting industry. It was because of this that he became interested in the employer-employee relationship and decided to become a labor and employment law attorney.
Since 1990, Mr. Barer has represented clients in virtually all aspects of the employment relationship. From daily advice on matters including workplace polices and investigations, to cases before the California Labor Commissioner, the California Department of Fair Employment and Housing, the United States Equal Employment Opportunity Commission, and the United States Department of Labor, to union issues in front of the National Labor Relations Board and the California Public Employment Relations Board, to administrative proceedings in the public employment sector, to state and federal court litigation, to private arbitrations and mediations, Mr. Barer's experience as a lawyer has given him a varied and solid background and particular expertise in the ever-changing, complex world of employment law and human resources.
Upon graduation from law school and being admitted to the California Bar, Mr. Barer joined the well-known labor and employment law firm of Ballard, Rosenberg & Golper (now Ballard, Rosenberg, Golper & Savitt) as an associate attorney.
In 1991, he moved his practice to the highly respected Beverly Hills firm of Rosenfeld, Meyer & Susman where he was the first associate attorney in the newly formed labor and employment law practice. He became a partner in the firm in 1998.
In 2000, Mr. Barer joined Richards, Watson & Gershon, where he chaired the firm's labor and employment law group.
In 2001, he was recruited to become the chief in-house labor and employment law attorney for the Los Angeles Unified School District ("LAUSD"), where he headed up a team of four lawyers and three equal employment opportunity ("EEO") investigators, plus support staff. He and his team of lawyers were responsible for the legal aspects of the District's relationship with its near-100,000 employees, including matters related to termination, layoff, promotion, demotion, and other similar personnel decisions. In addition, the EEO investigators under his supervision were responsible for investigating complaints of employment discrimination and harassment presented either through the internal LAUSD complaint process, or from government agencies such as the California Department of Fair Employment and Housing and the United States Equal Employment Opportunity Commission.
Desiring a return to private practice after performing public service for 2½ years, Mr. Barer left the Los Angeles Unified School District in 2004 and re-joined Ballard, Rosenberg, Golper & Savitt as a Senior Counsel.
In July 2005, Mr. Barer opened his own law practice. In addition to serving clients on labor and employment law issues, and in conjunction with EXTTI, Incorporated, Mr. Barer's practice includes serving as a trainer, investigator and expert witness on labor and employment matters.
Mr. Barer is a graduate of one of the nation's top 100 law schools – Loyola Law School of Los Angeles – and is admitted to practice law in California, the District of Columbia, and before the United States Supreme Court.
Proactive

Strategic

Creative TM